Minibus Adaptations - Passenger & Vehicle
You may require wheelchair access equipment to be fitted to your chosen minibus. In some cases, you may wish to add supplementary access equipment to that already fitted.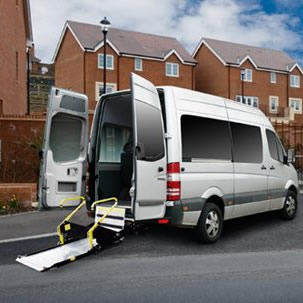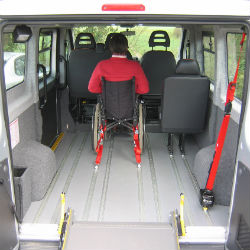 Whatever equipment you require, wheelchair access adaptions can be made to most models, whether new or used. We will ask a range of questions about your needs and then recommend a range of options which balance cost effectiveness against flexibility in use.
Although we will ask questions and offer advice, the final decision on the best accessibility options for your vehicle will always be yours. You will always know your passengers needs better than anyone else.
We only work with minibus modification specialists to fit all of access equipment you choose. Coupled with using leading equipment brands, such as Ricon, Portaramp, AVS, AMF, Koller, Unwin and Polyflor, you can be sure in the knowledge that your passengers will be safe and you can look forward to trouble-free performance.
What Wheelchair Access & Safety Equipment Can You Add?
Here are just some of the wide range of options available but, as improved and/or new products are launched at regular intervals, please contact us if you can not see an adaption to suit individual passenger needs:
Wheelchair Access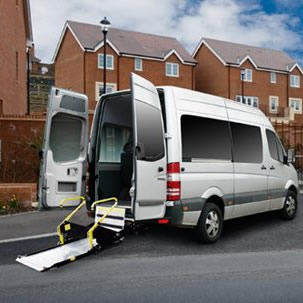 Rear Access Underfloor Wheelchair Lift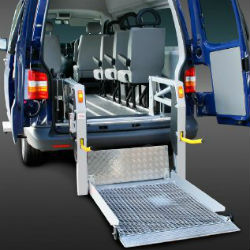 Power Wheelchair Access Lift
Seating & Restraints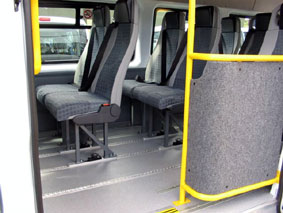 Removable Seats Mounted in Aluminium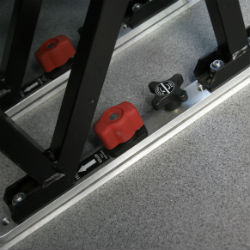 Using Quick-Release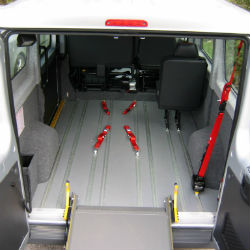 Inertia Reel Seatbelt Restraints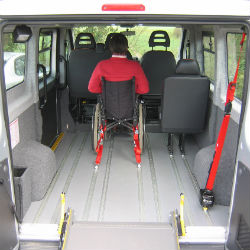 Accommodate a Wheelchair and its Occupant
Foot Passenger Access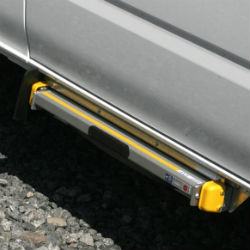 Kick Out Step Retracted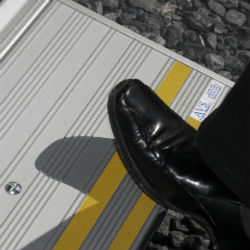 Kick Out Step Open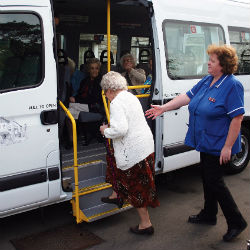 Fold Out Side Step Manual or Electric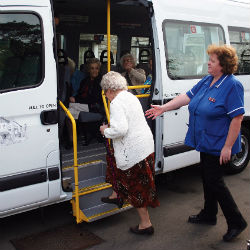 Fold Out Side Step in Action
Other Adaptations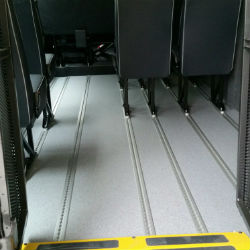 Unwin Floor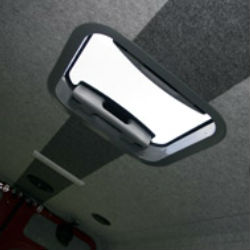 Skylight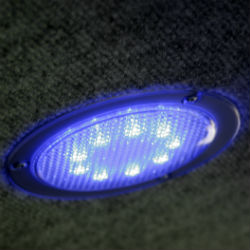 LED Downlighters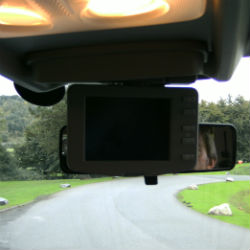 Reversing Camera and/or Sensors
These are just a selection of available adaptations we can fit to new or retrofit to nearly new minibuses. Others include wheelchair ramp illuminators, grab handles to aid passenger access etc
Our specialists will help you decide on the best adaptations for your circumstances and budget. Just call 01633 485858 or use our Contact Form to get the ball rolling.